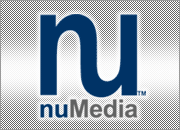 Previous

Next

Over the past two decades, San Antonio has earned its reputation as a world-class biomedical center for research and treatment.
nuMedia Group, Inc. has had the honor of working with several key players in developing their web presence. While what you see on the outside is impressive, you ought to see what we've done for them behind the scences.

nuMedia Group Inc. has worked with businesses of all sizes andwalks of life, leveling the playing field when it comes to competing on the world stage.

As you can see from the partial list of our past and present clients, we don't work with everyone. Only the best. If you think you're ready to join the elite, give us a call.